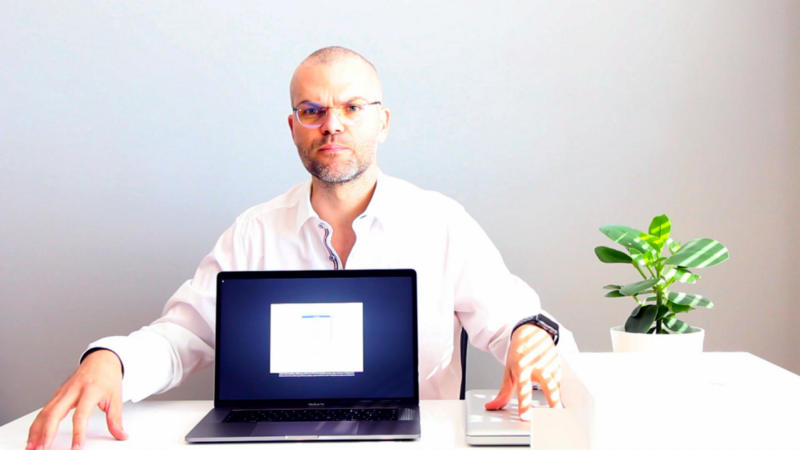 MacBook Pro 2018: Why I Returned It
It's been a quick experience. On Thursday, Apple delivered my order, a brand new MacBook Pro 2018 with the i7 processor, 32 GB RAM, and 1 TB SSD.
I've been waiting for new MacBook Pro for six years holding to my trusty Unibody version from Mid-2012. Even though it has a broken display, it's still quite a beast with 16 GB RAM and 512 GB SSD which I put in it right after I purchased the base model.
The new MacBook Pro is an amazing piece of art. I immediately fell in love with the gorgeous display and I'm probably one of a very few users who actually love new butterfly keyboard and TouchBar.
However, I didn't like the kernel panic which occurred the second day while MacBook was waking up from the sleep connected to Thunderbolt Display. The irony is that I woke it up to write an article about how flawlessly it works with no glitches and no kernel panics 😀
First, I saw a Dropbox warning stating that my disk is full, next, I got the iCloud warning saying basically the same thing. The problem is that I had more than 700 GB of free space, but the system recognized only 1,9 GB as free for some reason.
While I was closing all the running apps to restart the machine, it suddenly turned off. When I turned it on again, I got that famously dreaded report about Bridge OS kernel panic.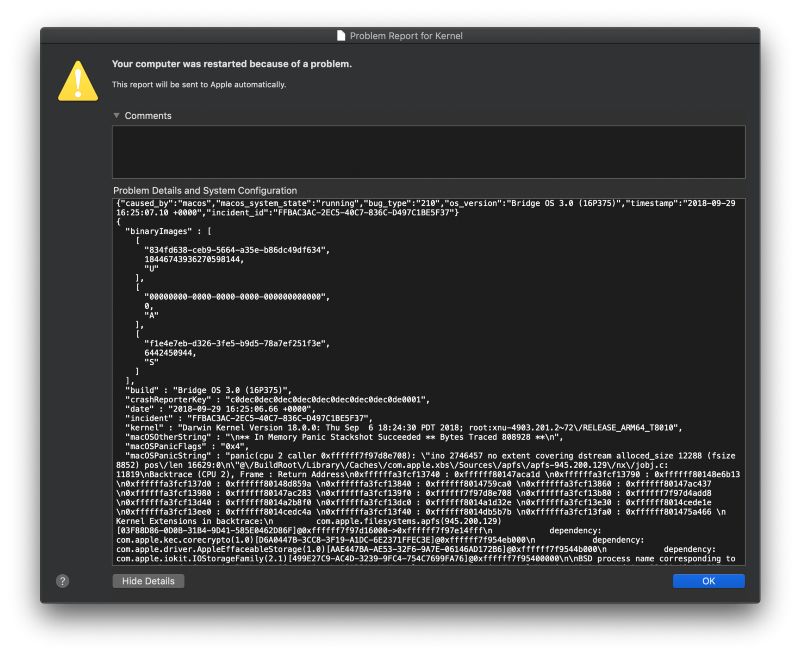 I was aware of the problems with the T2 chip before I ordered this new MacBook, but I hoped that Apple fixed it with a new macOS Mojave. Well, I was wrong. Apparently, I was one of those unlucky owners. Some people say it's a software issue which will be fixed eventually, others say it's a hardware issue, Apple doesn't talk about it at all.
So even though I liked this new machine, I decided that I'd return it. After all, it's not the cheapest laptop, so I expect some quality, at least it shouldn't suddenly turn off.
Today I've put it into the box and sent it back to Apple. The only things that remain are a bunch of photos and somewhat too excited unboxing video.
Until Apple sorts this out, I'll be working on my six years old machine which still just works…