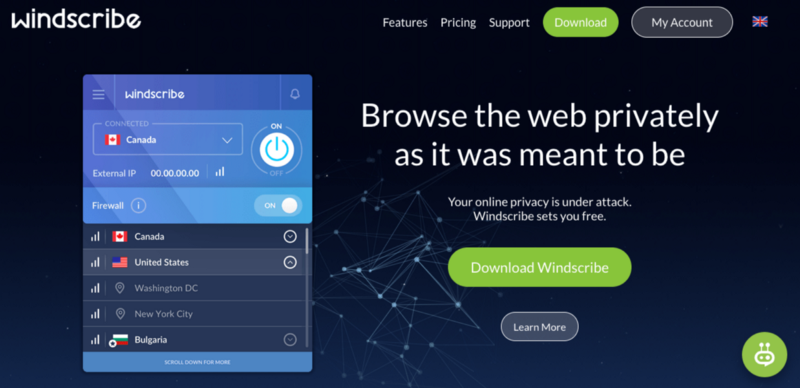 Windscribe: Finally a Great VPN Service?
Ok, a few months ago, I wrote an article about how almost all VPN providers are basically nothing more than marketing professionals and that you are better of with your very own VPN solution running on your Virtual Private Server in the cloud.
This still holds true, but I need to add that I am fully aware that not everyone is tech savvy enough to undergo rather complicated setup, even though I tried to do my best to make it a super simple step by step process. You can still check it out here.
Nevertheless, yesterday, I discovered a special Black Friday offer for a VPN service based in Canada for $59.99 for a lifetime. Yes, they say for a lifetime, but it's actually till the end of 2028, but they claim that all you need to do is drop them a line in 2028 and they will extend the service for another 10 years, provided they're still in the business of course 🙂
The service is called Windscribe and I did some research on the web and based on reviews of their Chrome extension and the discussions on Reddit, it looks like this service is not only legit but in general pretty good!
So I dived in considering that $60 for 10 years of VPN translates to merely $0,5 per month, which is an absolutely ridiculous price for what you get, namely unlimited traffic, apps for all possible platforms including Linux and dozens of servers all over the globe.
After the registration, I installed iOS apps and I was connected as 1,2,3. Right now, I have it installed on my Mac as well and everything is working flawlessly and most importantly, it's really fast! So I suggest, you give it a try, they offer free service as well, but you know how it is. If something is for free, then you're the product 🙂
Have a wonderful day!